Communication Vehicle "Geo Mirai"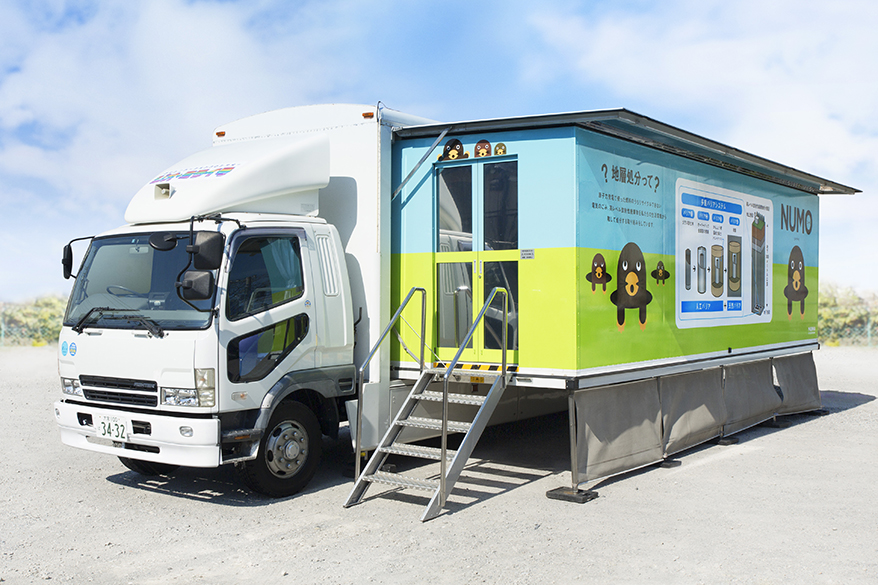 Aiming to enhance face-to-face dialogue with the public, especially the young generation, NUMO has been carrying out a series of interactive events, with its communication vehicle, "Geo Mirai" in various places including science museums, commercial facilities and parks. At the event, visitors can learn about geological disposal from multiple angles as follows.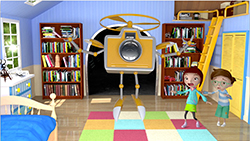 Image from a 3D animation
3D animation movie
A short animation introduces the geological disposal project in plain language.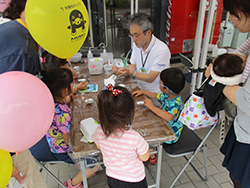 Interactive demonstration
Hands-on experiments with bentonite clay
Visitors can learn swelling and sealing characteristics of bentonite clay and feel how it works as an engineered barrier.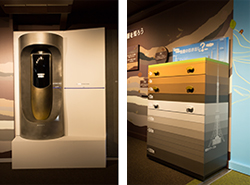 Exhibition
Hands-on exhibits, e.g. a real scale model of the multiple barrier system and drawers of geological formations, are installed in the vehicle.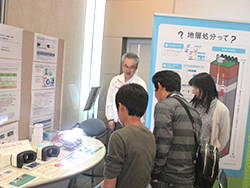 Families checking out VR displays
Virtual Reality goggles
Visitors can also experience virtual travel to geological disposal facilities.