Nationwide Symposia on geological disposal in 2017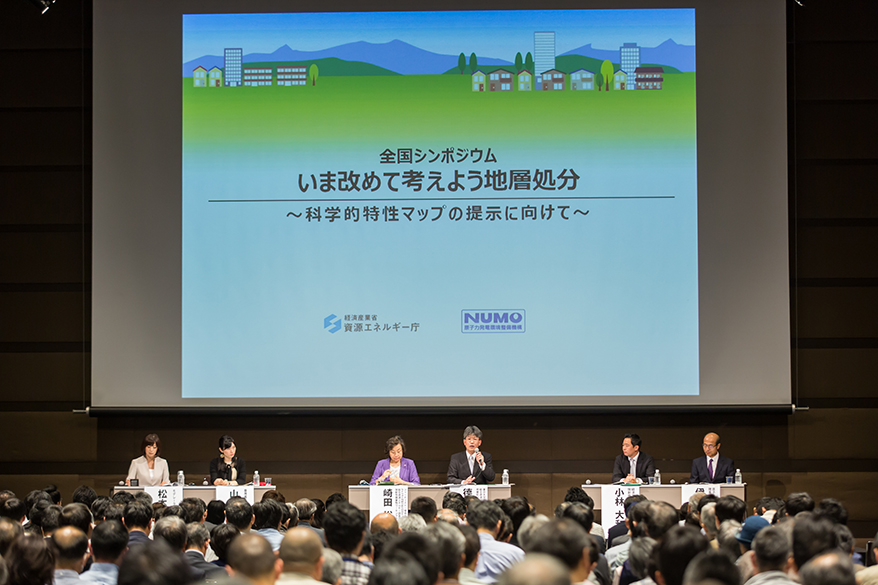 To raise public awareness and increase their understanding of the geological disposal project, NUMO held a series of symposia throughout Japan prior to the publication of the "Nationwide Map of Scientific Features for Geological Disposal" by the Government. NUMO mainly explained communication activities engaged in and the requirement and criteria for the map, and in the following panel discussion, focused on dialogue approaches after the publication of the map.
| | |
| --- | --- |
| Period: | 2017 May - June |
| Locations: | Tokyo, Toyama, Fukuoka, Sapporo, Takamatsu, Sendai, Nagoya, Hiroshima and Osaka (9 cities) |
| Total participants: | 1,390 people |
Positive feedback from the participants:
First-time participants (42.4%) increased compared to symposia in the past.
62.8% know geological disposal of HLW.
66.6% "think" or "partially think" geological disposal is most appropriate among disposal methods of HLW.
72.3% "think" or "partially think" it is important to have feelings of respect and gratitude for local residents of areas where cooperate for the geological disposal project.
65.6% are in "favor" or "partially favor" of geological disposal.
74.3% could "clearly understand" or "mostly understand" explanations from METI and NUMO staff.